Ohis Industrie is your professional partner in the field of lifting and material handling equipment.
We offer a complete range of services to meet all your requirements for lifting and handling equipment: overhead crane, monorail, jib crane or KBK system… Depending on your needs and your activity, we will propose you the most appropriate hoist or winch (manual or electric) for your installation.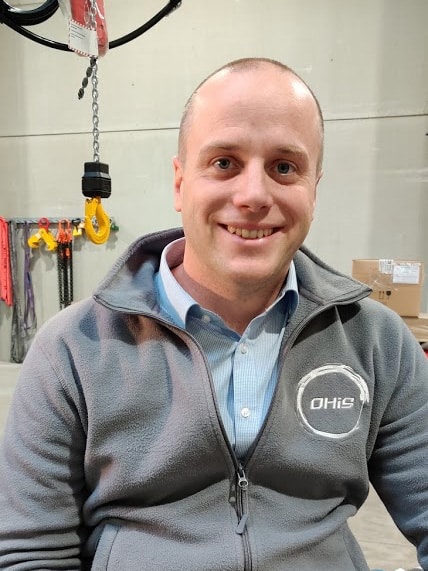 Christophe Bontinck
General Manager / Sales Engineer Flanders
cb@ohis.be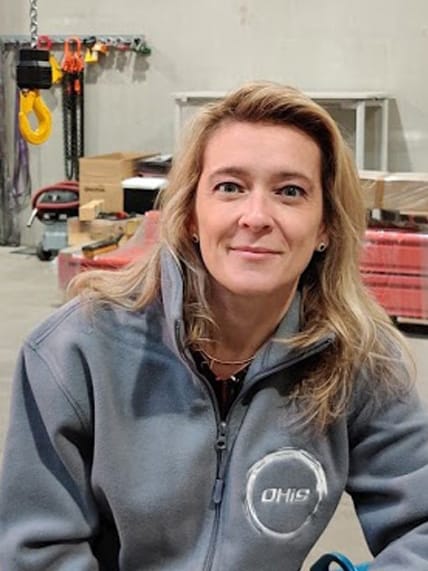 Nathalie Bourguignon
Office Manager
nb@ohis.be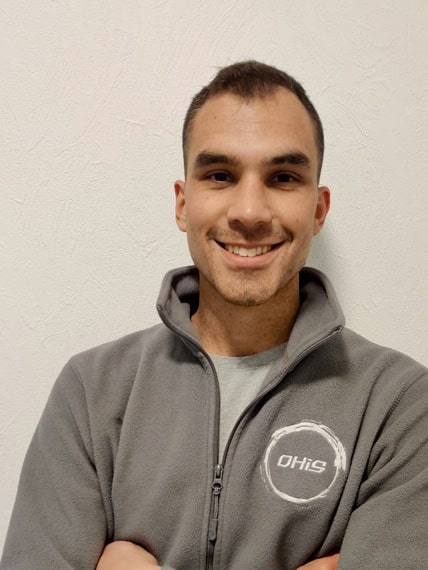 Nicolas Widart
Sales Resp. Wallonie
nw@ohis.be
+32 484 11 42 28
Our webshop has a wide range of lifting components and accessories that allow you to work on your hoist independently.
With brands such as Demag, Stahl and Vetter, we can guarantee solutions of the highest quality.
Thanks to the specific skills of our team, we are able to offer a professional service for the maintenance and repair of all your lifting systems.
With over 15 years of experience in the lifting equipment sector, Christophe Bontinck decided to set up his own company in 2019, Ohis Industrie, with the assistance of Ralph Krips and Luc Kremer, his two partners.
Today, a great team is behind Christophe to offer a professional service for your lifting installations.
Four specialized technicians; Our Sales Resp., Nicolas Widart and our Office Manager, Nathalie Bourguignon.
Our workshop and offices are located in Ghislenghien in Hainaut, a strategic position to cover a large geographical area that our technicians share in order to come and repair your installations or set up your new project.